WAVEFRONT ARCHIVES - BACK ISSUES 1985-86, 92:
Back-issues of WAVEFRONT are no longer available for general sale from Al Razutis (Publisher - Editor) archives.
This web archive is available to collectors, curators and historians for the purpose of historical veracity and significance of critical content.
For original magazine copies contact Al Razutis with your request or expression of interest.
Click on TEXT-LINK to access scanned texts & individual articles; to view COVERS use PICTURE-LINK;
Use Adobe Acrobat Reader for PDF files (scalable); all other hyperlinked content is to HTML (text) pages.
---
IMAGES IN TIME AND SPACE center-fold full page ad
appearing in Wavefront Magazine Spring 1987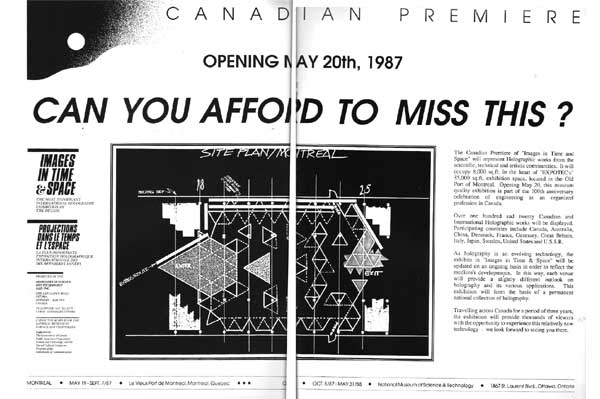 Our publication featured critical articles and letters to the editors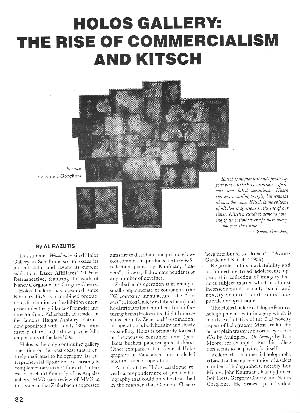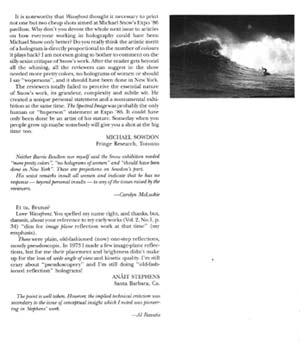 Critical viewpoints were welcome, appearing in Wavefront Magazine Vol. 1 No. 3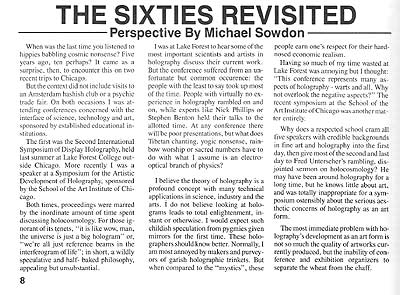 Contributors from distant places wrote articles on the Arts in Wavefront Magazine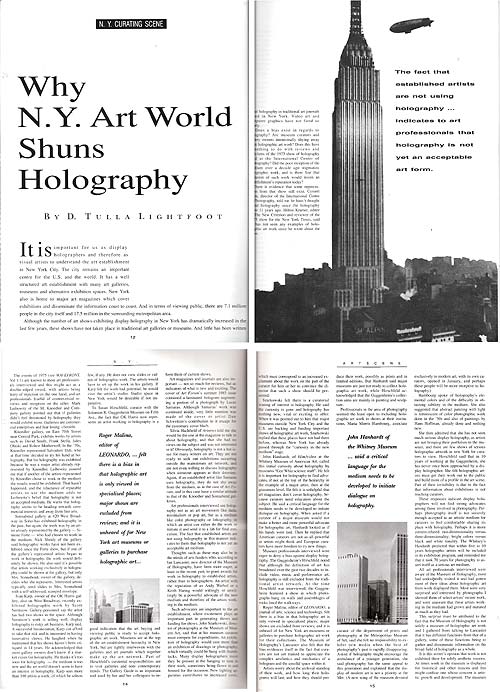 -- With appreciation to URS FRIES (The creator and maintainer of Holonet - www.holonet.khm.de) for FIRST collecting and re-publishing the written texts of WAVEFRONT on the internet
[HISTORY OF WAVEFRONT MAGAZINE

[ WEST-COAST ARTISTS IN LIGHT VIDEO DOCUMENTARY ] [ HOLOGRAPHY BY AL RAZUTIS ]

[ VISUAL ALCHEMY - HOME ]