MEDIA
Holographics - 3D Image projection
3D photos of projects - installations - holographic art: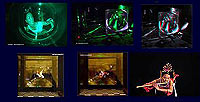 YouTube XAR3D (stereoscopic) CH.
Holographic projects - exhibitions - archives:
Amerika and Visual Essays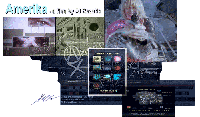 Stereoscopic 3D Video Art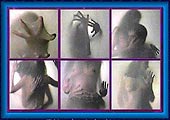 YouTube XALRAZUTIS CH.
1-3 min. clips of a/g films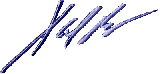 Contact info. - Distribution - Projects - Exhibitions - Site Credits
Featured Projects
Holographics for Theater and Cinema 2014:

Current project underway and continuing in 2014 - Al Razutis Project Lead and Designer/Engineer - features holographic imaging for applications to theater stagecraft / content, and cinema. The project development includes pulsed laser and live subject holography, optical elements and image projection systems designed by Razutis. It is currently in development for a wider range of applications, such as theater, cinema, kiosk installations, and includes potential art exhibition by Razutis to feature project conceptions. See also > 3D photos page of holography in anaglyph 3D

and .MPO files for spatial viewing.
Recent film discoveries - archived:
2014-2013 Film News:
UPCOMING SCREENING: Sept. 5th, 7 p.m., at OPEN SPACE, Victoria, BC of BACKBONE documentary by Richard Martin ifeatures interviews and films by Al Razutis.
"NOT ABOUT ART" - a selection of short films by Al Razutis - Visual Alchemy. This program. organized by Mark Toscano, Academy Archives and EPFC, was attended by the film-maker for open Q & A's, and included works from the widely exhibited and collected films by Razutis 'Amerika' and 'Visual Essays: Origins of Film' and included his controversial avant-garde film 'Splice'.
2014 - 2013 Film Screenings & Festivals:

'Ghost:Image' (Al Razutis) screenings:
Paris, France, Musee du Louvre, Auditorium, March 14, 2014 -- ' Duos éphémères ', sound performance, curated by Pascal Raynaud, with a composed sound live set and original score by Gablé http://www.gableboulga.com/
Paris, France, Programming structure Braquage, May 28, 2013
Paris, France. Light Cone (Scratch) May 14, 2013
Châteauroux, France, Maison de l'image apollo, April 7, 2013
'Lumiere's Train (Arriving at the station' (Al Razutis) screenings:
BACKBONE @ RAFF 2014, Reel Artists Film Festival (TIFF Bell Lightbox) (February).
The doc by Richard Martin is an official selection of the 32nd edition of FIFA International Film Festival of Films on Art at the Cinematheque Quebecoise, Montreal (March). Also in 2014 is a screening in Ottawa at the Available Light Collective
BACKBONE @ NW Film Center / Portland Art Museum, Portland, Oregon, May 29th, and Nov. 8th, 2013.
BACKBONE @ 2014 DOXA Film festival, Vancouver, May 4th and 12th, and Winnipeg Filmmakers Cinematheque Oct 24th, and at TIFF (Toronto) on November 7th, 2013
> Avant-Garde Films on DVD < > Holographic Art Sales <
> Projects - Exhibitions - Distribution Info <
> Razutis Film-Video Archives <
For UPDATES on holographic projects & art visit us on Facebook at

- Visual Alchemy