Visual Alchemy Multi-Media Studios
Holographic Art - 3D Film - Avant-Garde Film - VR - 4D
Critical Writings - Web Distribution - Exhibitions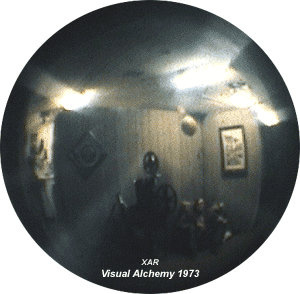 Summer Exhibition of Holography at Visual Alchemy Studio
Holographic works by Al Razutis, Sharon McCormack Collection and archives and notable others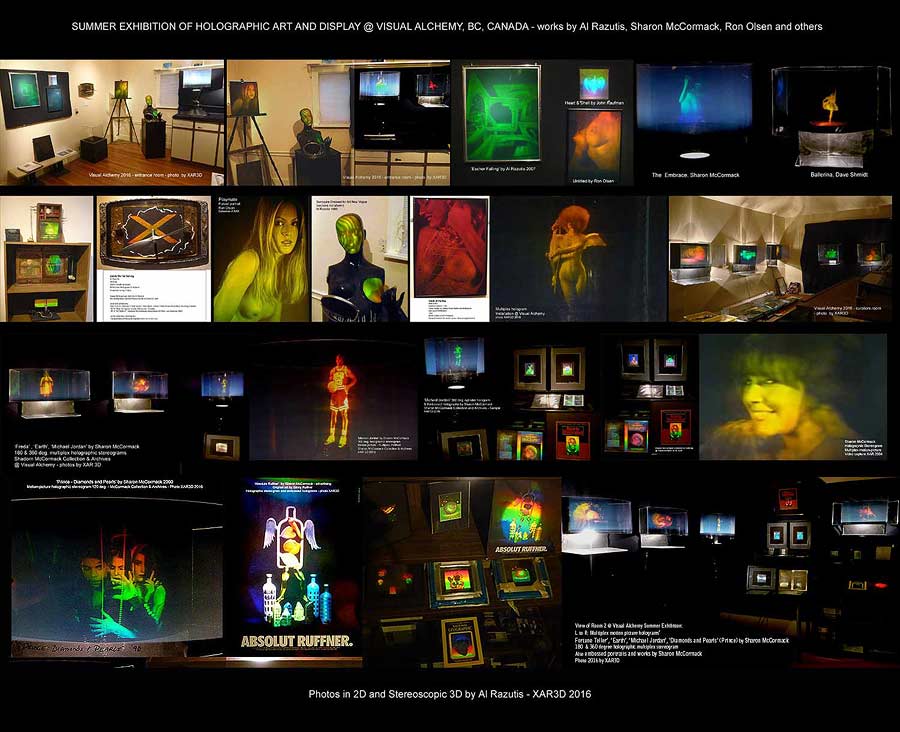 Holographic works by Al Razutis (my studio) and samples from Sharon McCormack Collection and Archives are on display now at Visual Alchemy Studio, Saturna Island, BC Canada. Additionally, selections from the nude pulsed holographic portraits of Ron Olsen (in the collection of AR) are also on view.

OPEN HOUSE tours of this exhibit and studio can be made for the weekend of July 30th and 31st, or other dates throughout Summer 2016 and by special arrangement and by contact to Al Razutis, studio owner and director.
MEMORY LANE:
There were no 'open house tours' in the 1970's at Visual Alchemy, but the Multiplex 'Ballerina' was there on the wall...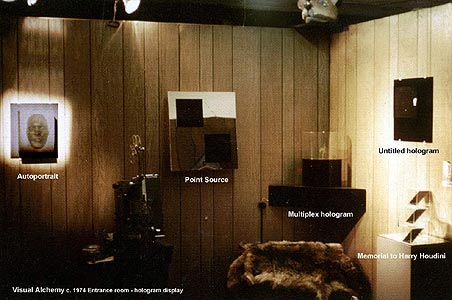 Unique and Historical Holographic Art For Sale
Holographic Art by Al Razutis, classic and contemporatry, exhibited internationally - for sale or for exhibition - priced for 2016

Holographic Art by Al Razutis is for sale or for exhibition is listed in a page of selected works from recent and past historical periods. For photos and links to gallery title cards and more information visit this selection for 2016.
Contact Al Razutis directly at alrazutis@ymail.com for a price list or to discuss your exhibition interests.