...a site of current and past works by Al Razutis (Resumé - brief) in the many forms of avant-garde and experimental art in the visual alchemies of contemporary expression, and re-presenting decades of work in holographic art, avant-garde films & videos, critical writings, stereoscopic 3D video art, digital multi-media, and virtual reality.
MEDIA

Holographics - 3D Image projection

3D photos of projects - installations - holographic art:

YouTube XAR3D (stereoscopic) CH.

Holographic projects - exhibitions - archives:

Amerika and Visual Essays

Stereoscopic 3D Video Art


YouTube XALRAZUTIS CH.
1-3 min. clips of a/g films



Contact info. - Distribution - Projects - Exhibitions - Site Credits

Featured Projects

Exhibition by Al Razutis of Holograms and Projection System, Lanzhou, China 2014



These six large pulsed-laser transmission holograms by Al Razutis - "Apsara Series" are now in the permanent collection of Lanzhou City University - Dun-Huang Creative Center, Lanzhou, China and are on exhibition at the Creative Center (DCC) since October 12th, 2014.

See also > 3D photos page of holography in anaglyph 3D and .MPO files for spatial viewing.

Holographics for Theater and Cinema 2014-15:

Current project underway and continuing in 2014-2015 - Al Razutis Project Lead and Designer/Engineer - features holographic imaging for applications to theater stagecraft / content, and cinema. The project development includes pulsed laser and live subject holography, optical elements and image projection systems designed by Razutis. It is currently in development for a wider range of applications, such as theater, cinema, kiosk installations, and includes potential art exhibition by Razutis to feature project conceptions.

2014 film Re-Discoveries - archived:

See also > Film-Video Archives for complete lists of films and videos by Al Razutisarchived on this site.

2014-2013 Film News:

"NOT ABOUT ART" - a selection of short films by Al Razutis - Visual Alchemy. This program. organized by Mark Toscano, Academy Archives and EPFC, was attended by the film-maker for open Q & A's, and included works from the widely exhibited and collected films by Razutis 'Amerika' and 'Visual Essays: Origins of Film' and included his controversial avant-garde film 'Splice'. More exhibition information and archives at:

> Projects - Exhibitions - Distribution Info <

> Avant-Garde Films on DVD < > Holographic Art Sales <

> Artists Bio / Curriculum Vitae - Al Razutis <

For UPDATES on holographic projects & media art by Razutis visit us
For Media - Subjects and Illustrated Catalogs visit:
UPDATES: For stereo 3D, holography and Alice visit

- Al Razutis - Visual Alchemy
For more film screenings, events, photos and commentary visit us on Facebook at

- Amerika
for poetry, writing, film and their re-imaginings in media visit

- Visual Essays
for surreality, surrealism and alchemy visit

- Surreality

Avant-Garde Films by Razutis on YouTube

XALRAZUTIS Channel



3D videos by Razutis on YouTube

XAR3D Channel


For more links to VIDEO CLIPS posted on YouTube, visit Avant-Garde Film Catalog and 3D Video page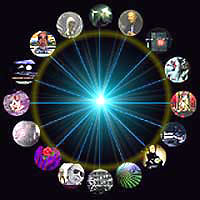 ART & MEDIA SALES:
Films - videos - holographic works on this site are for sale via Pay Pal and/or direct contact with the artist Al Razutis at alrazutis@ymail.com. Limited remaining prints of film/video/holographic works are available at limited edition or unique art prices. Future S3D videos are pending release in 2012. Further information and catalog links are available at Ordering Information page.
EXHIBITION of selected works on this site:
'Deja Vu' - 2010 holographic art & 3D exhibition, Vancouver, Canada (October 2010). Ongoing film - video exhibition lists are available here.
So who are 'we'?
These works were 'born in the 60's', meaning that innovations in tech and art, experimental and art practices, or avant-garde 'bad manners' and interventions, were 'expected' and shared with generations of media and political artists, surrealists, anarchists, visual alchemists and other creators of 'imaginariums' of 'to whom it may concern'.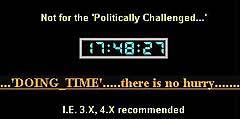 Writings on alchemy, surrealism and media:

Writings on Alchemy - Surreality
3D Interactive Subjects:
And then there was...
Alice: 'with Attitude'
Meta-critical adventures in the semiotics of this site:
Each media is covered in the projects - exhibitions page and are collectively further covered in archived writings tracking the development of the media arts from the 60's to the present, as presented by the author's first-person experiences.
This site features inter-connected themes and content, and is graphics-media intensive. For more on 'projection' systems, aesthetics, content, site design, and recommended browser plug-ins, and special viewing requirements, see site design-content page.
(To adequately view: Pop-up, Java, JavaScript, Flash and Media players must be enabled on this site.)
Note to Win-XP users:
Java applets and VRML worlds require browser-installed Java Virtual Machines (VM) and VRML CLIENT which you can download free.
---
MIRROR SITE:

XALRAZUTIS - VISUAL ALCHEMY
E-mail all inquiries to: