...a site of current and past works by Al Razutis (Resumé - brief) in the many forms of avant-garde and experimental art
re-presenting decades of work in holographic art, avant-garde films & videos, critical writings, stereoscopic 3D video art, digital multi-media, and virtual reality.
Studio History in Text & links < © > Studio history in pictures
[ Featured 2015 Projects - Exhibitions ]
Innovations and Multi-media arts - mini SITE MAP of main MEDIA SUBJECTS - CATALOGS - GALLERIES:
Recent INNOVATIONS by Al Razutis:
Motion-Picture Holographic Projection System and Exhibition by Al Razutis
presented in Lanzhou, China, October, 2014


Current project continuing in 2015 - Al Razutis Project Lead and Designer/Engineer - holographic imaging for applications to theater stagecraft / content, and cinema.
The project development includes pulsed laser and live subject holography, optical elements and image projection systems designed by Razutis.
It is currently in development for a wider range of applications, such as theater, cinema, kiosk installations, and includes potential art exhibition by Razutis to feature project conceptions.


Exhibition of Pulsed-Laser Master Holograms "Apsara Series" presented in Lanzhou, China Oct., 2014

"Apsara Series" are now in the permanent collection of Lanzhou City University - Dun-Huang Creative Center, Lanzhou, China.
More photos of recent holographics via web 2D and anaglyphStereo 3D at Holographics in Stereo 3D page.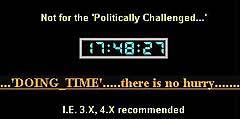 Writings on alchemy, surrealism and media:

Writings on Alchemy - Surreality

3D Interactive Subjects:
And then there was...

Each media is covered in the projects - exhibitions page and are collectively further covered in archived writings tracking the development of the media arts from the 60's to the present, as presented by the author's first-person experiences.

This site features inter-connected themes and content, and is graphics-media intensive. For more on 'projection' systems, aesthetics, content, site design, and recommended browser plug-ins, and special viewing requirements, see site design-content page.

(To adequately view: Pop-up, Java, JavaScript, Flash and Media players must be enabled on this site.)

Note to Win-XP users:
Java applets and VRML worlds require browser-installed Java Virtual Machines (VM) and VRML CLIENT which you can download free.

E-mail all inquiries to: