...a site of current and past works by Al Razutis (Resumé - brief) in the many forms of avant-garde and experimental art in the visual alchemies of contemporary expression, and re-presenting decades of work in holographic art, avant-garde films & videos, critical writings, stereoscopic 3D video art, digital multi-media, and virtual reality.
Avant-garde film screenings

XALRAZUTIS channel YouTube


XALRAZUTIS channel YouTube

Holographics / Stereographics

XAR3D channel YouTube

2013 Film Screenings:

Avant-garde film 'Lumiere's Train (Arriving at the station' by Razutis screenings:
BACKBONE @ 2013 DOXA Film festival, Vancouver, May 4th and 12th,

Film 'Ghost:Image' by Razutis screenings:
Paris, France, Programming structure Braquage, May 28, 2013
Paris, France. Programming structure : Light Cone (Scratch) May 14, 2013
Châteauroux, France, Maison de l'image apollo, April 7, 2013


2013 Avant-Garde Film News:


Experimental film 'AAEON' by Razutis released on DVD in May 2013 by L'institut pour la coordination et la propagation des cinemas exploratoires (ICPCE) Montreal, Canada (Pierre-Luc Vaillancourt) as part of a anthology of film works assembled by ICPCE.

Experimental & avant-garde film originals and rare printing elements of films by Razutis now stored at the Academy Archives in Hollywood. This number includes the widely exhibited and collected films by Razutis 'Amerika' and 'Visual Essays: Origins of Film'. Further details will be forthcoming on list of titles stored by the Academy of Motion Picture Arts and Sciences in Hollywood, California, USA.

More on these and other events @ Exhibitions - Projects - Presentations

2012 Exhibitions - Presentations - Interviews:

Avant-Garde film 'A Message from Our Sponsor' by Razutis screenings:
2012 PAARC Conference, Vancouver, Oct 12th,
and Cinematheque - Cineworks screening, Vancouver, Oct 15th.

Holography Exhibition and Workshop by Al Razutis at NSA 2012 3D-Con:
More @ July 2012 NSA 3D-Con Conference - Razutis - Costa Mesa, CA.

3-DIY by Ray Zone, published April 2012:
More @ 'Al Razutis: A Complete 3D Artist' -- Excerpts on Amazon.

More on film specific events @ 2012 Film Exhibitions
ON-LINE: For more film screenings,events, photos and commentary visit us on Facebook at

- Amerika
for poetry, writing, film and their re-imaginings in media visit

- Visual Essays
for surreality, surrealism and alchemy visit

- Surreality
and for stereo 3D, holography and Alice visit

- Al Razutis - Visual Alchemy
Media - Subjects and Illustrated Catalogs:
Avant-Garde Films by Razutis on YouTube

XALRAZUTIS Channel

3D videos by Razutis on YouTube

XAR3D Channel
For more links to VIDEO CLIPS posted on YouTube, visit Avant-Garde Film Catalog and 3D Video page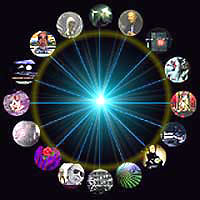 ART & MEDIA SALES:
Films - videos - holographic works on this site are for sale via Pay Pal and/or direct contact with the artist Al Razutis at alrazutis@ymail.com. Limited remaining prints of film/video/holographic works are available at limited edition or unique art prices. Future S3D videos are pending release in 2012. Further information and catalog links are available at Ordering Information page.
EXHIBITION of selected works on this site:
'Deja Vu' - 2010 holographic art & 3D exhibition, Vancouver, Canada (October 2010). Ongoing film - video exhibition lists are available here.
So who are 'we'?
These works were 'born in the 60's', meaning that innovations in tech and art, experimental and art practices, or avant-garde 'bad manners' and interventions, were 'expected' and shared with generations of media and political artists, surrealists, anarchists, visual alchemists and other creators of 'imaginariums' of 'to whom it may concern'.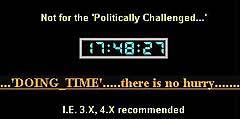 Writings on alchemy, surrealism and media:

Writings on Alchemy - Surreality
3D Interactive Subjects:
And then there was...
Alice: 'with Attitude'
Meta-critical adventures in the semiotics of this site:
Each media is covered in the projects - exhibitions page and are collectively further covered in archived writings

tracking the development of the media arts from the 60's to the present, as presented by the author's first-person experiences.

This site features inter-connected themes and content, and is graphics-media intensive. For more on 'projection' systems, aesthetics, content, site design, and recommended browser plug-ins, and special viewing requirements, see site design-content page.

(To adequately view: Pop-up, Java, JavaScript, Flash and Media players must be enabled on this site.)

Note to Win-XP users:
Java applets and VRML worlds require browser-installed Java Virtual Machines (VM) and VRML CLIENT which you can download free.



---
MIRROR SITE:

XALRAZUTIS - VISUAL ALCHEMY
E-mail all inquiries to: